This post brought to you by Sargento. All opinions are 100% mine.
Are you looking for an easy appetizer entertaining idea for guests and parties?  Do you like to put together Cheese platters to go with your wine just for you and your hubby?  We have a great idea for you with Sargento Tastings and their amazing new cheese options!
Sargento Tastings is a new line of specialty cheese shacks that lets you explore the a line of exceptional and diverse cheeses from a brand you trust.  
I couldn't believe the price of Sargento Tastings – at around $2.69 for 3.25 and 3.95 ounces of cheese, it's an amazing price on a product that tastes much more expensive!  I love cheese, it's one of my favorite foods but I hate spending so much on some of the fancier varieties of cheese.  With Sargento Tastings I'm able to enjoy them for much less but still have the awesome cheese flavors!
I was excited to try all eight flavors and my favorites were Bruschetta Jack and Creamy Haverti!  I can imagine a lot of recipes I can use them in too!
Using the Bruschetta Jack, some italian bread and tomatoes would make a simple little lunch for me during the days I'm at home alone and need something quick and easy to much on.
I put together a Cheese platter with some of my favorite pairings with cheese and wine.  I included grapes, olives, crackers and an Olive Tapenade that's so simple to make!  Watch for the recipe coming next week!
My hubby and I spend a lot of evenings on our back deck during the summer months, I am excited to be able to put together a simple little cheese tray for us using Sargento Tastings and make a fancy like treat for us.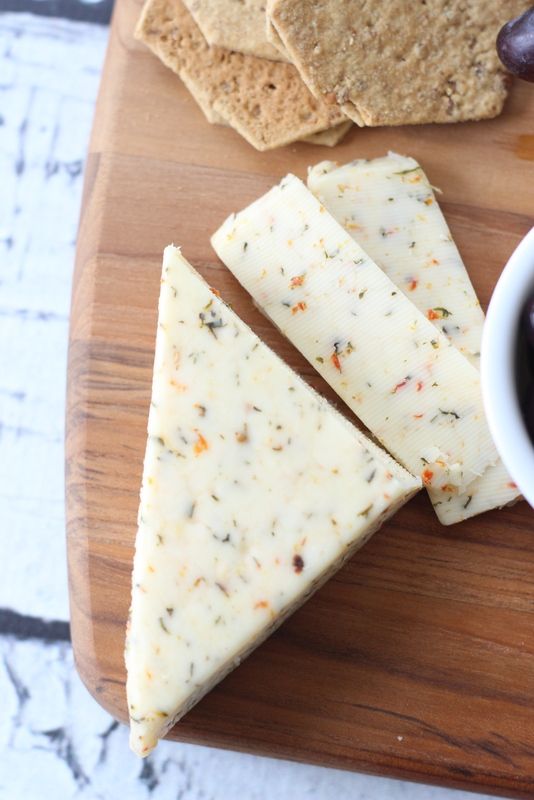 What I included on my Cheese Platter
Bruschetta chips
Fig Crackers
Grapes
Olives – a variety in olive oil
Olive Tapenade
Bruschetta Jack Sargenta Tastings
Creamy Havarti Sargenta Tastings
Aged Vermont White Cheddar Sargenta Tastings
I like a sweet Moscato wine, so we paired that with our cheese platter.  It was a great evening snack for us.
Be sure to connect with Sargento on Pinterest and Sargento on Facebook for more information on new and amazing products!