This post brought to you by Stride Rite. The content and opinions expressed below are that of The Taylor House.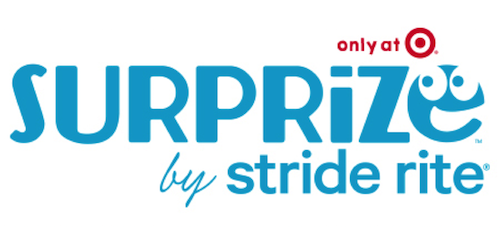 Do you have little ones that are headed to preschool this year?  My  niece is on her way to her first year of preschool in style thanks to Stride Rite and Target!  Did you know that Stride Rite has adorable shoes available at Target now?  They do and I love that they're stylish and comfortable!  Check out this cute outfit and shoes combo that we put together!  It's all from Target!
Surprize is the new brand by Stride Rite that's available at Target for the first time.  There are several different styles available there's Surprize for girls and Surprize for boys.  It was so easy to pair together an adorable pair of shoes with a cute outfit from the girls department.
My niece looks adorable in this outfit and I know that she's going to have a great first day of school and she was so excited to have a comfortable pair of shoes to play in!
Surprize is an exclusive line of cute and comfy shoes by Stride Rite, available only at Target. Surprize represents style and substance…now within reach. The best of Stride Rite – comfort, fit, and durability – is now at Target. 
Surprize is guaranteed to provide the following:
Comfort – These shoes have a generous fit and all memory foam footbeds, ensuring great comfort for your kids
Fit – The shoes have very flexible outsoles allowing for an agile, natural step and growth
Durability – The rubber toes ensure durability
Plus, they're adorable and really complete an outfit! 
You can Shop Surprize by Stride Rite online with Target to find the perfect pair for your kiddos to head back to school in!