Halloween is in the air! If you haven't already, don't you think it's time to start getting a bit crafty in a Halloween-y way?
Hi gang! It's Tara from Suburble, and this month, I'm bringing a fabulous free Ebook with me to share with YOU!
This month, I joined a group of friends to put together a collection of "Halloween Tricks and Treats" :  a collection of crafts and delicious recipes.
Click on the image below to download the E-Book!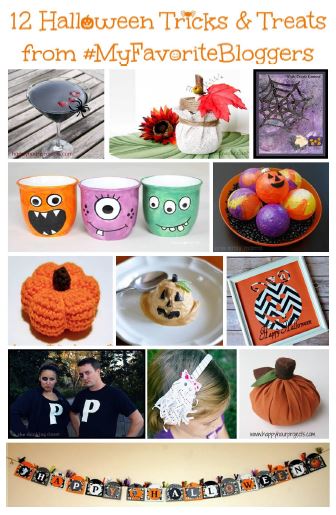 This book contains tutorials for 12 awesome Halloween themed crafts and recipes (including my adorable little Pumpkin Ice Cream man).  You can make him too!
He's very yummy.
Download this free Ebook! Share it! Try out one – or all – of the activities in the book!
Have a bit of fun! Make a pumpkin. Make a martini. It's a beautiful combination of spooky goodness.
And visit me at Suburble! We're doing all sorts of awesome stuff this Autumn!