Don't you just love the scrabble tile crafts out there?!  I have come across them in so many different little shops and decided to give them a shot myself. 
We had half of a Scrabble game, I am thinking my boys were playing with it and the tiles were loading in dump trucks or something.  So, I decided to use what was left to make a few ornaments. 
They turned out really cute, I did a few with just some words with a little bling.  These are the snow flakes that are a dollar for a bunch, you can get them at Target or Walmart.  I just hot glued them together and then the tiles on the top. 
This one is just the tiles hot glued together with a jingle beel dangling from some cute bakers twine.  Love that stuff!! 
 And then I did a few name ornaments for on some presents.  The one below is just hot glued on some burlap and then a piece of twine added on. 
This was such an easy craft, It took me all of about 30 minutes to make a dozen ornaments.  Definetly worth the time!
I'm Linked up here: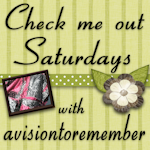 Bacon Time with Hungary Hypo
Serenity You
/>