Hey, everyone! 
It's Sunday and that means I am featuring a blogger with a great project here at The Taylor House.  Sometimes these are posts that I have come across at our Pinterest Power Party and other times they are bloggers that I have found through other blogs, groups, social media, etc.  I love taking a day to share some awesome work by some amazing people!  If you would like to have a feature about your blog and have a post you want to share, be sure to email me at cmaetaylor at yahoo dot com and we can discuss a date. 
Today I am excited to have a good bloggy friend of mine, Danielle from Sew Much Crafting sharing her Washi Tape Binder Clips.  I LOVE this project because it's so simple and fun and it makes your plain standard binder clips really cute! 
You can head over to Danielle's blog, Sew Much Crafting, for the full details and instructions on how to make these creative washi tape binder clips. 
Aren't these adorable?  I can think of so many different uses for these washi tape binder clips just in my office but they would also make a cute gift idea for a teacher or friend by adding a notebook or calendar along with them. 
I love homemade gift ideas and Washi tape projects so this is right up my alley!  What type of things do you do with Washi tape?  I would love to hear about your projects and ideas.  Leave a comment below and I will stop by and get some inspiration! Thanks for stopping by and have a great week!
About The Author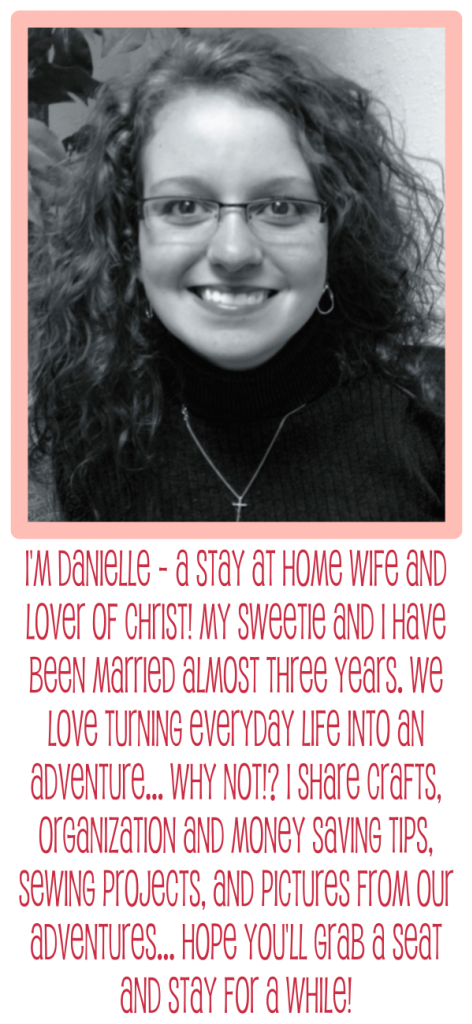 You can connect with Danielle at
Sew Much Crafting * Facebook * Twitter * Pinterest 
Related Posts At The Taylor House