I am seriously behind on Christmas cookie baking.  This weekend I am ready to get a start.  Which cookies do you usually make?  I am going to try a few new ones that I came across. 
How cute is this melted snowman cookie?? This one is made by Crazy Domestic.


This isn't a cookie, but, oh, my, yummmy!!!  Triple Chocolate Peppermint Cupcake!! 
My families favorite, Chocolate Star cookies. 

Chocolate chip cookies are a must and this recipe is perfect!!

My bestie, Jenn, makes the absolute worlds best Russian Tea Cakes now that we don't live near each other I have to make my own.  Very sad, I know!!

And of course some spritz!!  These look sooo cute!!
These look amazing too!!  Check out The Recipe Girl for some great ideas!!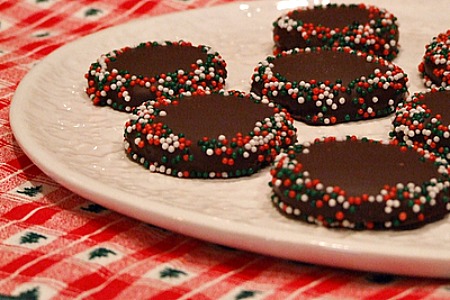 I would love to hear what everyone makes every year!!  Happy Baking!!