I'm so excited to participating in this Recipe Round-Up today with some awesome bloggers!  We have some of the Worlds Best Comfort Food recipes to share with you today that your family is sure to love!
I made a simple Slow Cooker Mac and Cheese recipe that can easily be made right before super too if you don't want to make a slow cooker version.
How to Make Slow Cooker Mac and Cheese
Ingredients
8 ounces pasta (shells or small elbow macaroni)
12 ounces evaporated milk
2 Cups Milk
3 Cups Shredded Cheese (I used cheddar)
1/2 Cup Butter
1 teaspoon Garlic Salt
1 teaspoon Italian Seasoning
Instructions
Step 1 – Spray your slow cooker with cooking spray to prevent sticking.
Step 2 –Add all the ingredients into the slow cooker and turn on low for 2-3 hours
I checked my mac and cheese every hour or so and was sure to mix it up.  It was ready to eat in about 2 hours and when I let it go to 3 hours it got a little on the mushy side but was still edible.
This is not  a slow cooker recipe that you can let cook all day because the pasta turns to mush but you can make this recipe in a pot on the stove too if you don't want to watch it in the slow cooker.
Here are several other comfort food recipes to add to your list of things to make!  There are some delicious looking ideas listed below!  Be sure to stop by and check them out!
I'm sharing this recipe as part of January's Recipe Round-Up.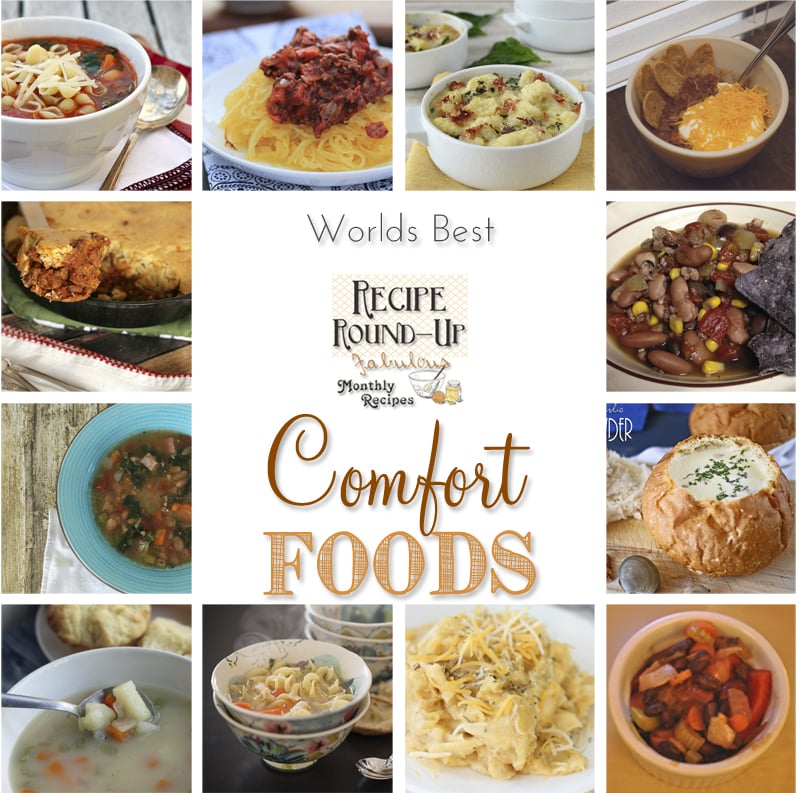 I have teamed up with a wonderful group of talented gals to bring you some of the best COMFORT FOOD recipes you'll ever find.
Check out all the other recipes by these AMAZING bloggers that have joined in this month.
<!– end InLinkz script →